Chiropractic Care
Boise Chiropractic Care for the Entire Family
If you're new to chiropractic care, you may wonder how it benefits the body and mind. It's a proactive – rather than reactive – care method to keep your body running at its optimal health and vitality levels. Think of chiropractic similar to how we care for our teeth: even though our teeth are healthy, that doesn't mean we don't brush our teeth anymore.
Similarly, we want to keep you in tip-top health, and taking care of our bodies and our nervous systems through chiropractic care allows us to continually do the things we love to do.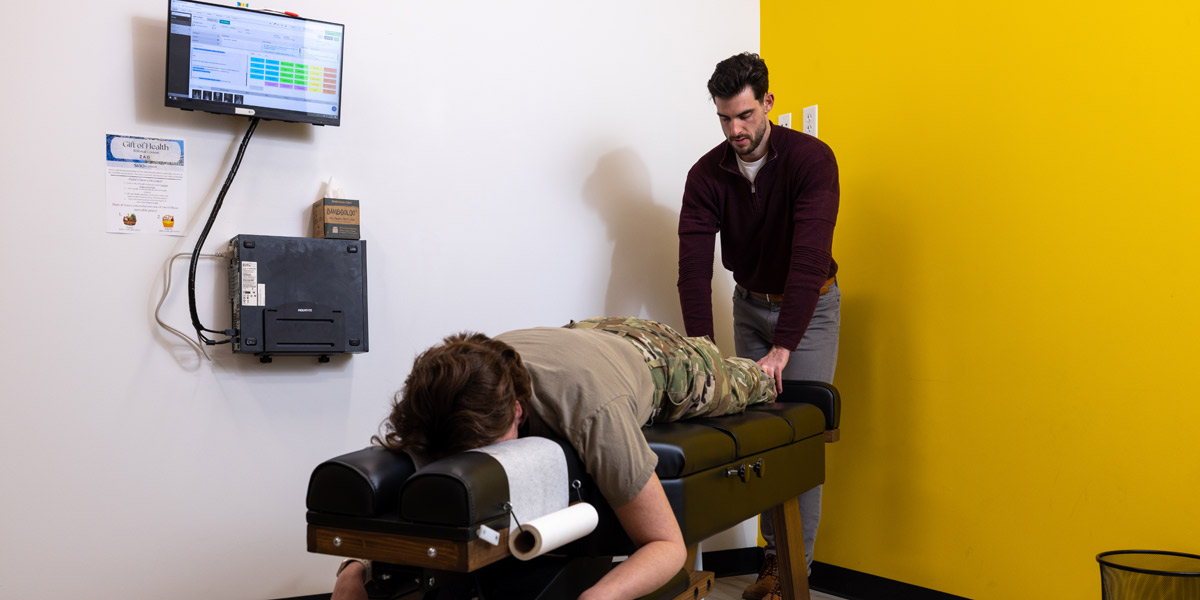 A Gentle Approach
Dr. Dylan uses a very gentle, specific approach, which is neurologically focused based on scans from his state-of-the-art, in-office technology. In general, practice members will start adapting to the different types of stresses in their lives as they continue to receive care. This leads to better sleep, better focus and more energy throughout the day. Chiropractic can help with digestive issues, reflux, lessen the number of times you get sick, and even help alleviate allergy attacks.
Specifically in children, chiropractic care can help ease the symptoms of colic, constipation, digestion, sleep and behavioral issues, sensory disorders, anxiety, and attention deficit issues. For pregnant moms, chiropractic care can make delivery more healthy and help keep them functioning during pregnancy, helping with imbalances, back pain, sciatica, and other discomfort and tension that occurs while carrying the baby.
NEW PRACTICE MEMBERS »

Thrive Together as a Family
When the entire family is benefitting from individualized chiropractic care plans, you're able to thrive together as a family unit. Make that call today and let Dr. Dylan show you how much more you can get out of life, when your body is working within its optimal health. Improved health and wellness is attainable for everyone in your family.

Chiropractic Care | (208) 391-3974