New Practice Members at Redeemed Life Chiropractic
Chiropractic Care for Residents of Boise
If you are in search of chiropractic care, you likely have discomfort or pain and you're in need of answers and relief. Dr. Dylan Roy understands how this can negatively affect your life, and he's ready to help you get back on your feet. As a neurologically focused practice, Dr. Dylan focuses on bringing the nervous system back to optimal function.
As he explains to all practice members new to chiropractic care, the nervous system controls everything in the body, and the spine is the conduit that protects the nervous system. If the nervous system is stressed and irritated from outside forces, those messages don't get through from the brain to the body and vice versa. That's when you start to feel dysfunction and sickness can start to occur.
CONTACT US »

Through the latest in technology and Dr. Dylan's adjustments, he is able to quickly identify where the stresses on the nervous system are coming from and reduce that stress in the nervous system to restore communication. Health and life can be restored through chiropractic treatment at Redeemed Life Chiropractic and the body is able to fulfill its God-given potential.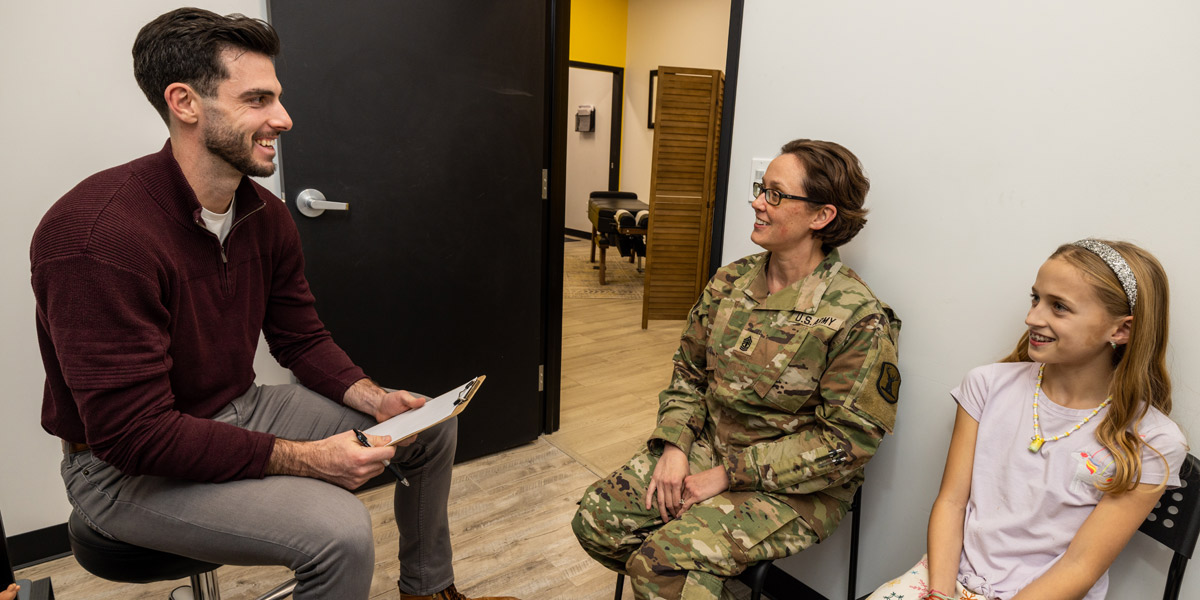 What to Expect During Your First Two Visits
During your first visit, which will take between 30 and 40 minutes, Dr. Dylan will perform nervous system scans using Insight, a technological chiropractic tool. If X-rays are necessary, Dr. Dylan will take those that day as well. He will then take a deep dive into your health history and get a better understanding of how you're feeling, what you're feeling, and what your goals are through treatment. He will then set up your appointment for your report of findings and first adjustment.
The second visit usually takes between 40 minutes to an hour. You'll learn about the findings from the scans and X-rays if taken and talk about a plan of care. Dr. Dylan will explain the scans and he'll present your fully customized plan for treatment, as well as other recommendations based on the findings. Dr. Dylan will also explain the financial aspect of the recommended plan of action with you during this second visit.
Ongoing visits after the first two are shorter in length.
Individualized Chiropractic Care
for the Whole Family
Through his practice, Dr. Dylan empowers practice members with safer and more natural treatments that can benefit the entire family. You'll be able to live your life to the fullest and your kids will be able to meet their potential as well. Dr. Dylan's gentle approach and latest in technological scans will help identify the underlying issue immediately, allowing your care plan to be specific and individualized for your needs.

New Practice Members at Redeemed Life Chiropractic | (208) 391-3974