Pediatric Chiropractic In Boise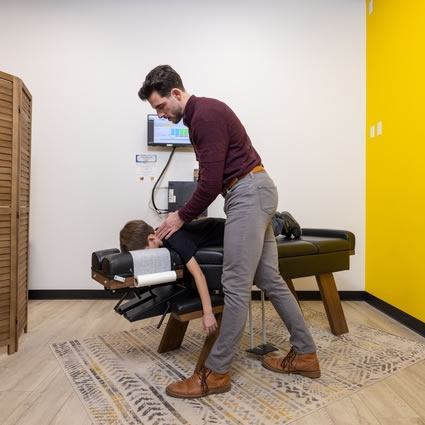 Why Should Children See a Chiropractor?
It is safe to say that children undergo stress on their bodies on a regular basis just like adults. The first stress that many children experience is from the birthing process itself, followed by the hundreds to thousands of falls and accidents, sitting in school all day, sports traumas, posture challenges, and technology use coupled with emotional and chemical stressors to name just a few.
These stressors can add up and lead to neurological and structural distress. This can lead to colic, infantile reflux, and constipation in newborns and later in life can lead to lowered immune system function, ear infections, digestive issues, ADD/ADHD, autism, and countless others.
Safe, Effective Chiropractic Care for All Ages
At Redeemed Life Chiropractic, we offer a natural drug-FREE option by gently and precisely removing the neurological stress and improving structure to help children thrive and express the best versions of themselves.
Here are a few indicators that you should have your baby checked by a pediatric chiropractor:
Your baby is favoring turning their head to one side.
They have difficulty sleeping soundly or settling down.
They are having difficulty latching or prefer one side or the other.
They seem to get really upset or arch their back when they are going to the bathroom.
Frequent ear infections and illnesses.
Contact us
Help your child live their life to their fullest potential. You'll be amazed to see what chiropractic care can do for them and the rest of the family. Call to make an appointment with Dr. Dylan today, (208) 391-3974.

Pediatric Chiropractic in Collister, Boise ID | (208) 391-3974